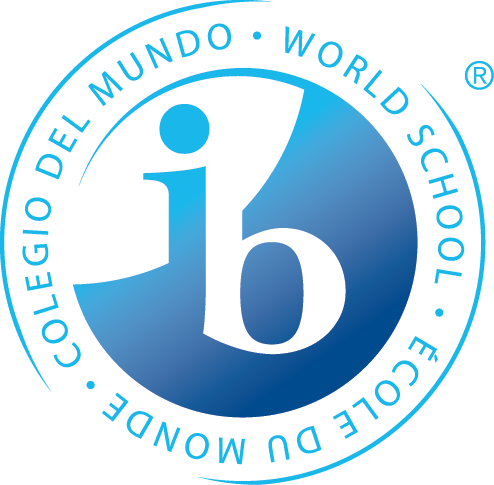 The International Baccalaureate® aims to develop inquiring, knowledgeable and caring young people who help to create a better and more peaceful world through intercultural understanding and respect. To this end the organization works with schools, governments and international organizations to develop challenging programmes of international education and rigorous assessment. These programmes encourage students across the world to become active, compassionate and lifelong learners who understand that other people, with their differences, can also be right.
IB university policy index - (View a list of colleges here)
The university policy index captures the recognition policies reported to the IB by universities from around the world. This index allows you to filter by country and/or university name. The IB Student Registry (https://registry.ibo.org/) is the newly launched IB platform to connect IB schools and students with universities & colleges. The registry allows universities to create profiles outlining the various components of their IB recognition policies, including credits and scholarships awarded. This new platform will eventually replace this index. While the IB Student Registry is being introduced, this index will remain available to interested parties. But please note that the information presented here was last updated October 2015. We recommend visiting the university websites for the most up to date information and recognition policies. If you have any questions about recognition or the IB Student Registry, please email us at recognition@ibo.org or registry@ibo.org.
What Universities and Colleges have CHS IB students attended? (Since 2011)
Amherst College, Azusa Pacific, Babson, Bard, Barnard, Brandeis University, Brown, Cal Poly-Pomona, Cal Poly, San Luis Obisbo, Cal State Long Beach, Carleton, Claremont McKenna, Clark, Colorado College, Concordia University, Davidson, Drew, Drexel, Emerson, Franklin W. Olin College of Engineering, Fordham, George Washington University, Grinnell, Harvey Mudd, Haverford, Hendrix University, Hiram, Hofstra, Ithaca, Kenyon College, Lewis & Clark, Loyola (Chicago), Macalester, Marquette, Michigan State University, Middlebury College, Miller School of Medicine, Muhlenberg, New York University, Occidental, Pitzer, Point Loma, Pomona, Randolph, Reed College, Rochester Institute of Technology, Rose-Hulman Institute of Technology, Salem State, San Diego State, San Francisco State, Scripps, Smith, Stanford University, Stony Brook (SUNY), Swarthmore, Syracuse University, Texas Christian University, Tulane, UC at Berkeley, Davis, Irvine, Los Angeles, Merced, Riverside, San Diego, Santa Barbara, and Santa Cruz; La Verne, Montana, Notre Dame, Oregon, Princeton, Puget Sound, U. of Arizona, U. of Utah, U. of Redlands, U. of San Francisco, U. of Southern California, U. of the Pacific, Vanguard University, Vassar, Washington and Lee, Washington State, Wellesley, Westmont, Whitman, Whittier, Willamette, Williams, Xavier, Yale.
Registration For New IB Students
Students interested in registering for the full diploma should meet with the IB coordinator to plan their two year DP journey.
The IB Diploma Program is offered to juniors and seniors who wish to pursue a comprehensive educational program to prepare for college
Advantages of the Full-Diploma
Coordinated Education

Courses all have inquiry-based focus

Hands-on investigations

Choice in major projects

Common topics taught in many classes

Coordination of due dates

Sense of community

Among students

With teachers

Second high school diploma that is recognized worldwide.

Courses with an International focus

Many US colleges confer course credit and other privileges to IB Diploma holders
Requirements to earn the Full Diploma
To earn the full-diploma students must:
1. Complete the following course requirements:
Three Higher-level classes (two-year courses)

Three Standard-level classes (one-year courses mostly, a few two-year courses)

These six classes must cover the six areas of English, Social Science, World language, Science, Math and an elective (art, music, visual arts, psychology, computer science or a second foreign language or science)

Theory of Knowledge class (2nd semester 11th grade/ 1st semester 12th grade)
2. Write an Extended Essay
4000-word investigation on a topic of student's choice with guidance
3. Participate in extra curricular activities in the areas of Creativity, Action and Service.
4. Take IB Exams in all six courses and earn an average grade of 4 out of 7 points on each.
(Financial assistance is available to qualified students)
How many students participate in the IB program at CHS?
Currently we have 168 full-diploma candidates in the junior and senior classes. Approximately, 35% of all juniors and seniors take at least one IB class before they graduate.
What makes IB different from AP?
Similarities
Rigorous

College credit awarded based on performance

External assessments based on writing
Differences
AP offers independent courses; IB offers a coordinated curriculum across content areas.

IB requires inquire-based learning to complete the required internal assessments that are monitored by IB.

IB external assessments require extensive writing and contain little if any multiple choice; typical AP exams consist of 50% multiple choice.

IB requires at least one 5-8 page investigation in every IB course. AP has no such requirement.

In addition to coursework, all full-diploma candidates must write a 4000-word essay (E.E.) under the mentorship of a CHS staff member, complete the Theory of Knowledge class, and completion of 150 hours of community service, creativity and action (sports).

Rigorous senior year is valued by colleges and universities.

US News and World Reports Discover the Difference Between AP and IB Classes
MAY 2023 TESTING SCHEDULE
General Information In Spanish
Allison Evans, IB Coordinator, 909-624-9053 ext 30438 or email: aevans@cusd.claremont.edu
Donations are always welcome, your support helps provide testing materials, classroom supplies, professional development, and experiences for students within the IB program. We thank you for supporting CHS IB.
IB will send an official transcript of your scores to one university or college in the United States for free, if the request is made before May 06, 2023 FRIDAY. Otherwise a fee will be charged. Please click below to order your free copy of transcripts.