Course Selection for 2023-2024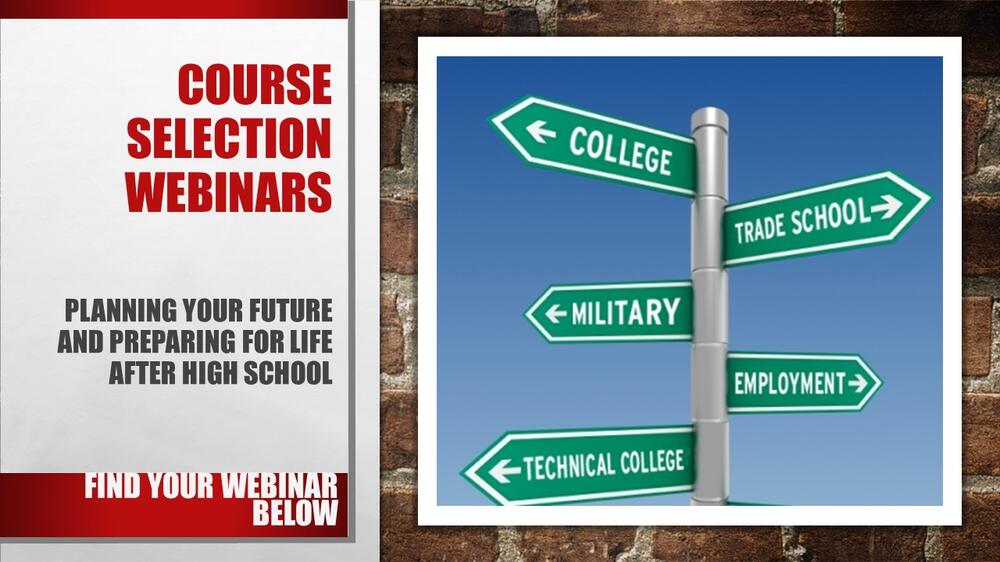 Want to know more about selecting courses? Join the Claremont High School Counseling Team for your grade specific webinar on selecting the right courses for the 2023 - 2024 school year. Each webinar is taylored to the needs of each grade level. All presentations are recorded and posted on this website and the CHS Counseling YouTube Channel within 2 days of the presentation.
Rising Seniors Webinar (Class of 2024): 2/6/2023 @ 6:00 PM
Rising Juniors Webinar (Class of 2025): 2/7/2023 @ 6:00 PM
Rising Sophomores Webinar (Class of 2026): 2/9/2023 @ 6:00 PM
Rising Freshmen Webinar (Class of 2027): 3/6/2023 @ 6:00 PM
Course Selection Frequently Asked Questions
How do I access the Course Selection Form? You can access the course selection using the links to the right. Course selection forms open the morning of counselor presentations and close at 11:59 pm on the specified dates (see schedule to the left). Students must be logged into their CUSD google accounts to access the course selection form.
For students new to CHS, you must complete the course selection form linked in your welcome letter.
I already submitted the Course Selection Form, can it be edited? Up until the specified deadline, you can edit your course selection forms as many times as you would like by accessing the same links on the right. Students must be logged into their CUSD google accounts to edit the course selection form.
Where can I found out more information about the courses offered at CHS? The course description book and CHS elective offerings are excellent resources to discover more about the wide array of classes offered at CHS. Students may also visit the Counseling Office during office hours and lunch time to talk with a counselor.
I missed the student/Parent Webinar. Where can I view the recording? All Counseling presentations are stored on our CHS Counseling YouTube Channel.
How do I register for Summer School? Follow the correct link to register for CHS summer school courses.
Rising 10th - 12th Summer School Pre-registration
Additional Course Selection Resources